Records were broken on Saturday (7thSeptember) at Ludlow Livestock Market at the annual show and sale of Kerry Hill sheep where an aged ram from Brimfield, Ludlow-based Jim Rowe sold for the top price and a new centre and breed record of 4200gns.
The 2017-born ram, which stood reserve male champion in the pre-sale show, was originally bred in the Parkgate flock, is by a Pentrenant sire and is out of a Woodhouse ewe and was National Show champion at the Royal Three Counties Show this year. After spirited bidding he was knocked down to A T Probert, Ludlow, Shropshire, for the Leinthall flock.
Mr Probert had earlier taken the male and overall champion with a yearling ram which sold for 1200gns to judge Howard Jones, Church Stretton, Shropshire. This one was by a Pengwern ram out of a Penybont ewe.
Sale leader in the yearling rams was a call of 1450gns for Denbigh, North Wales-based G W Roberts, Penygwern. This one is by an Overbuttergask ram out of a home bred ewe and was knocked down to Helen Macleod, Malvern, Worcestershire.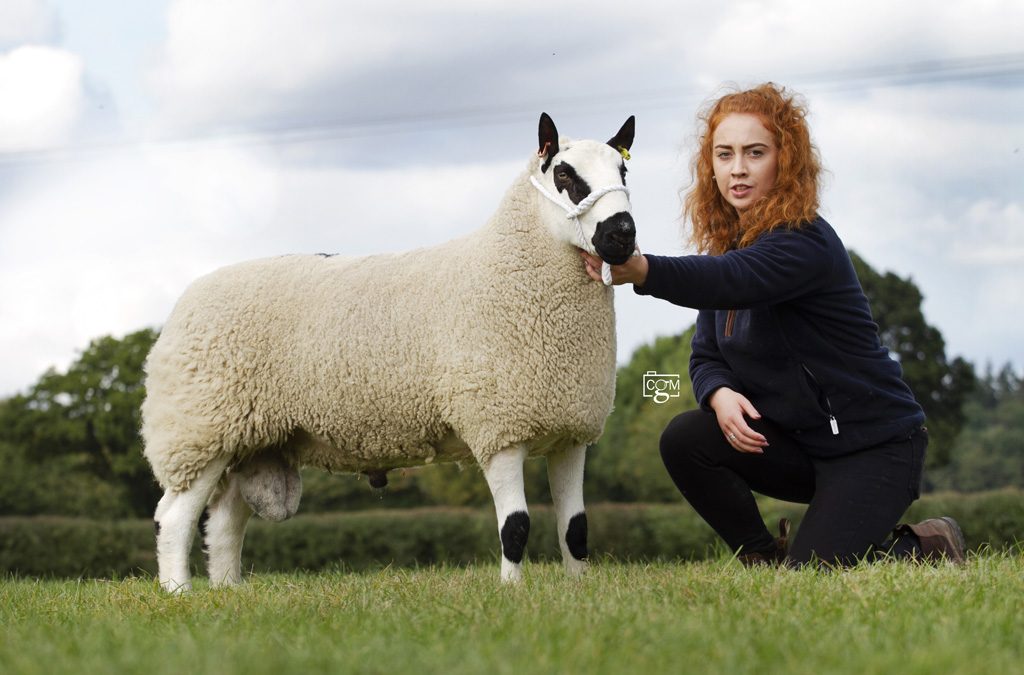 Next at 950gns was the best from the Woodhouse pen of John and Philippa Owens, Leominster, Herefordshire. This was for a Sallens bred ram which is by a Fronarth ram and he joins Cheryl Beech, Burnaston, Derbyshire.
Ram lambs saw a top price of 1040gns for a Downwood ram from Jim Rowe. This one was a son of the day's top priced ram and is out of a homebred ewe and was first at the National Show and second at the Royal Welsh. He found a new home with Ian Barr, Ballymena, Northern Ireland.
Females:
The Woodhouse team then topped the yearling ewe offering at 1350gns with the female and reserve overall championship which joined the previously mentioned yearling ram with Cheryl Beech.
Another from the Woodhouse pen sold for 850gns to L J Manson, Bixter, Shetland, while at the same money was a yearling ewe from the home of the overall champion, a Leinthall ewe from A T Probert, which sold to W E Lewis, Aberystwyth.
Ewe lambs sold to 450gns for a Marlbrook ewe lamb from J Croose, Leominster, Herefordshire, selling to Cheryl Beech.
Averages: 44 ewe lambs £234.94; 76 yearling ewes £280.74; 8 aged rams £997.50; 11 ram lambs £415.23; 32 yearling rams £536.16 (McCartneys).
Show results 
Judge: Mr H Jones
Wool on the Hoof
A Probert (Lot No 58)
G Myrset Davies (Lot No 259)
T R Evans (Lot No 226)
Mrs I G Hills & Son (Lot No 103)
Yearling Ewe
J & P Owens (Lot No 100)
A Griffiths (Lot No 51)
J & P Owens (Lot No 97)
S A Jones (Lot No 79)
Ewe Lamb
J Croose (Lot No 149)
S Mitchell (Lot No 117)
S Mitchell (Lot No 118)
J & P Owens (Lot No 120)
Female Champion J & P Owens Yearling Ewe
Reserve Champion  J Croose Ewe Lamb
Ram 2 yr & Over
J Rowe & T Webb (Lot No 172)
T R Evans (Lot No 170)
S A Jones (Lot No 168)
G Roberts (Lot No 176)
Yearling Ram
A Probert (Lot No 210)
J & P Owens (Lot No 198)
J & P Owens (Lot No 200)
G Roberts (Lot No 187)
Ram Lamb
J Rowe & T Webb (Lot No 256)
G Myrset Davies (Lot No 259)
S Mitchell (Lot No 252)
A John (Lot No 257)
Male Champion: A Probert Yearling Ram
Reserve Male Champion: J Rowe & T Webb Ram 2 Yr Old & Over
Overall Breed Champion:  A Probert Yearling Ram 
Reserve Overall Breed Champion: J & P Owens Yearling Ewe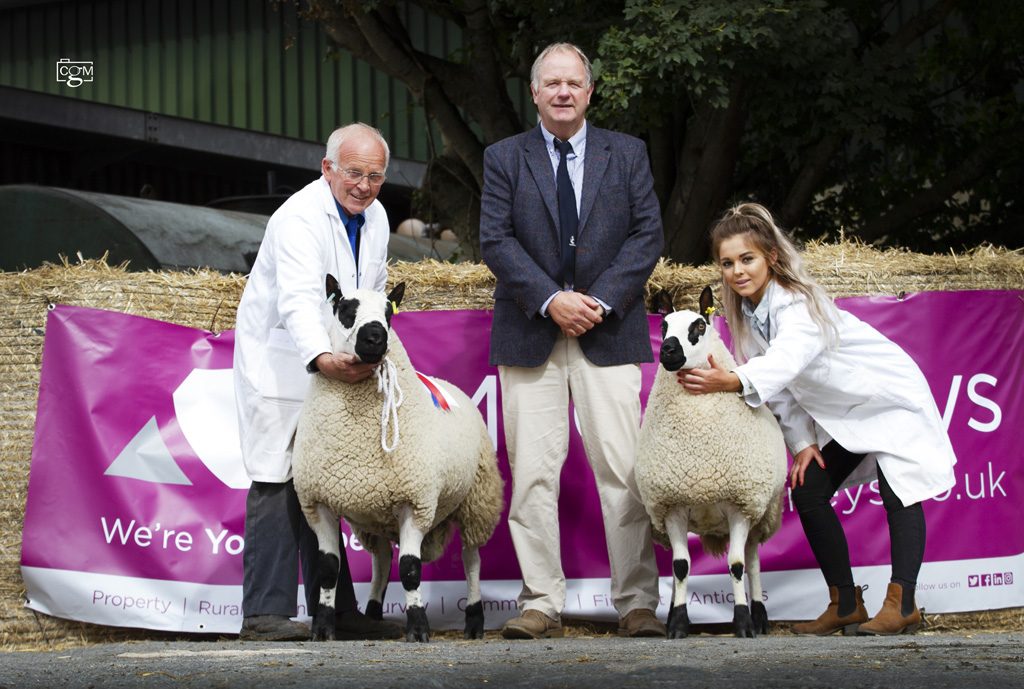 Penybont Trophy for the Best Turned Out Sheep in the Sale: G,G & S Morgan (Lot 203)